The untapped market for potential customers are those that just moved to your area. With the JetCom New Mover Marketing Program you can access recently relocated consumers who may need to find businesses just like yours. 

You can see all the vital information like:
Move distance,
Approximate move date,
Name,
Address  
Phone number
Estimated age
Rent / own status
With just a few clicks you can send a postcard, text and or phone call welcoming your new neighbors.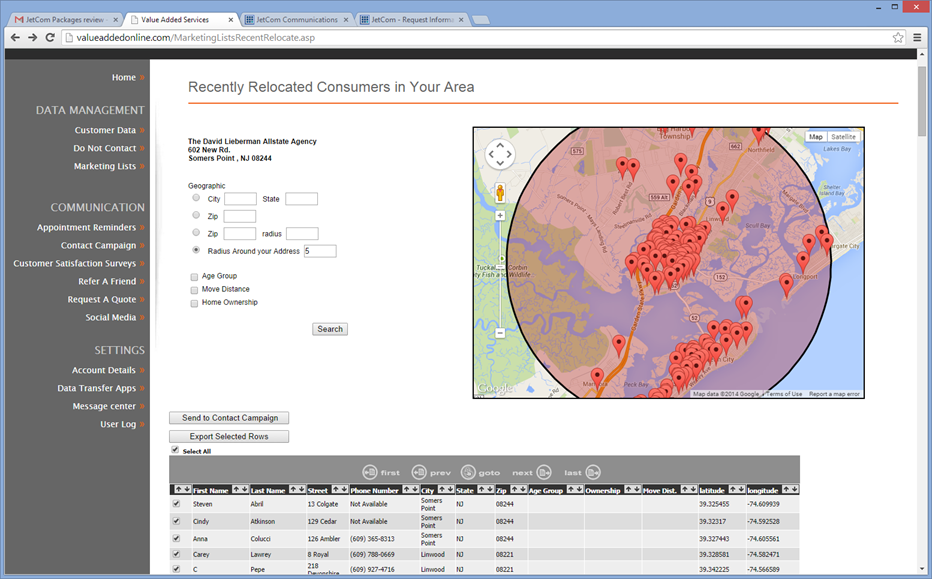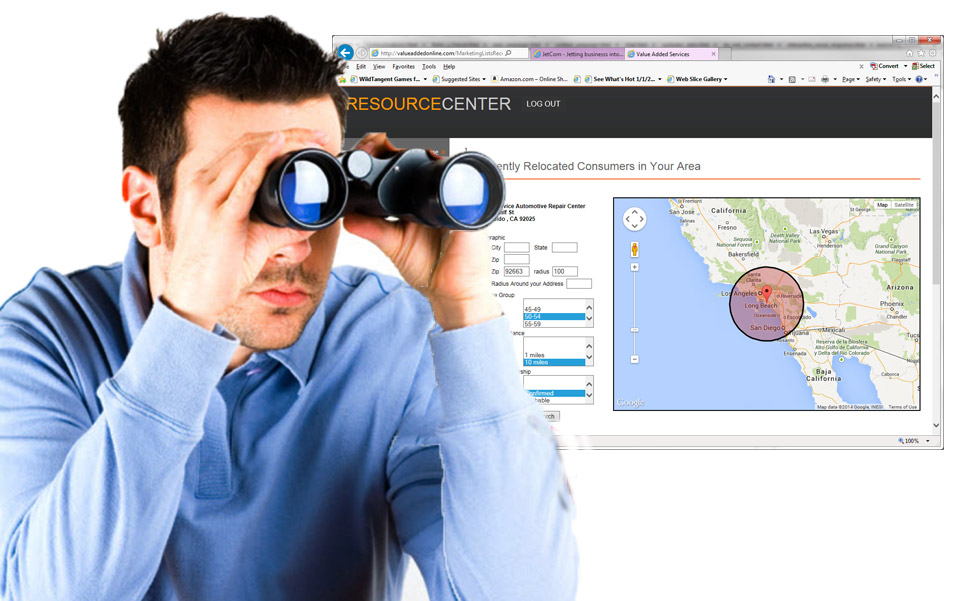 Marketing & Customer Tracking is avaliable with the Service Packages.